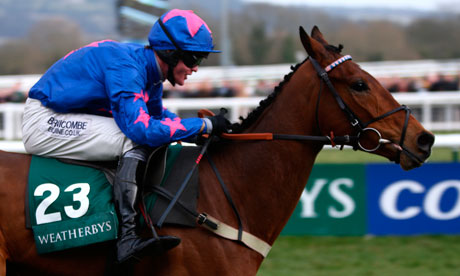 So today Cue Card made an appearance for Colin Tizzard in the 2.50 at Exeter, im sure there will be mixed reviews of this runners performance particularly being the time of year it is although i expected he would have a hard task ahead of him carrying so much weight in soft conditions although in my humble opinion i thought his performance was poor on the whole. I'm starting to keep an eye on some of the bigger runners over coming weeks in preparation for one or two ante-post Cheltenham trades, its early at the moment although im sure there will be a couple of 'easier' opportunities to be had if your willing to have some cash tied up. In future posts im sure ill talk about a few selections that i go in on myself.
Todays liquidity in the markets was a bit better than i thought it has been of late, probably because of the runners making a show at Exeter and the cancellation at Redcar. I found it more enjoyable to trade than the markets just recently with a few steady results…
Also just a quick note to say we're on Facebook too now, future post's will be posted to the wall so please like and follow!!
Thursday there will also be the upload of the final clips to the Video page and channel on YouTube (Last clip about GeeksToy Graph's & Making a first trade).