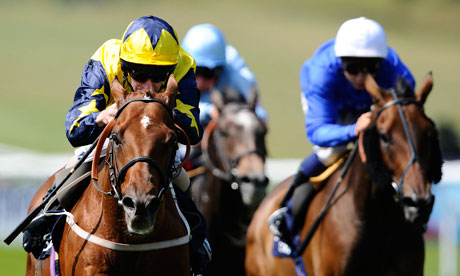 Many try to boost their income through trading outside working hours.
The toughest obstacle is often getting home early enough with the racing (in the week anyway). After an email I thought I'd post about it…
Saturday Trading…
Saturday afternoons can be hard to grasp. The markets behave in a bit of a different manner with more liquidity passing through it. However, through this very reason there is a higher chance of turning over your bank, thus; making more money possibly (once you reach certain stakes this can become more difficult).
Once you're making considerable money on a Saturday you start to feel like your missing out all week, but until that point don't worry! It's really quite possible to make a considerable side income from Saturday afternoons alone. Let alone all the great evening racing we have on offer at the moment.
From the email I had the reader asks "is it possible to make say £50 on a Saturday each week off a £600 bank?" in answer to that I'd say very possible, in some cases it might even be possible to make a lot more!
This week I have plans, although managed to make sure I had the Channel 4 TV racing slot free for a couple of hours. These two hours will be the most liquid you are likely to experience all week. Not everyone will be at the same stage as me but, if that was once every Saturday it's a neat £1,116.72 a month as a side income, not everyone will be at this stage yet but it's definitely attainable….
Results
The other thing I was asked was "is it worth watching the morning line of a Saturday morning for potential moves?".
Personally I don't do this although I attempted to in the earlier stages. I believe it is possible to latch onto some gambles early on and the morning line can be helpful for that. But I wouldn't pin all my hopes on it or use big stakes. Sometimes the information about the price wise horses etc can be a bit misleading. In fact I'm sure they're only value before released. The bookies know everyone will bet on them anyway so price them terribly after.
Todays Trading
Today I found the racing OK, for the usual Saturday it didn't really feel as good. Possibly because it's the week before Goodwood? I probably made some silly errors on the way too.
Sometimes in these cases punters prefer to keep the powder dry until next week, so it could be why, I don't know. On the whole, having spoke to a couple of others the markets haven't seemed so brilliant this week. I really should start to keep stats on this sort of thing in anticipation of next year!
Following from my previous post Hazel is now trading between 70 and 90 on the Big Brother win market. I thought she may have come in a little more than that by now but it's not a bad time to get out the next stake and place a hedge bet a bit lower.
Related: Pre-Race Trading Guidance